Adding value to a property with a home gym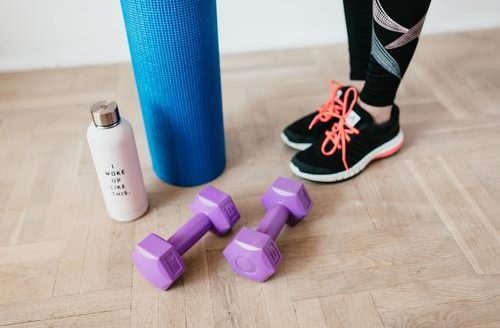 The coronavirus pandemic and the advent of lockdown saw many people forced to exercise at home for the first time. Thankfully, this coincided with the rise of Peloton and other home workout products that made it far easier than ever before for people to work out from the comfort of their own home.
With the pandemic now receding, many people have realized that adding a home gym is both a great way to stay healthy and adds value to their property. A home workout zone doesn't need to be a huge investment, there are many ways of creating a home gym and they need not break the bank.
It's also a great way to add value to a basement or spare room that would otherwise appear as 'dead space' when people come to view a property. The costs of doing this are relatively minor as the expensive equipment remains yours when you come to move.
Getting the most from your home gym
Before decorating a room or starting to buy equipment, home gym enthusiasts should take a little bit of time to make sure that they have everything they need to get the most out of their new gym. For ladies, this may mean looking at sports bras or other clothing options to make sure that they are comfortable when they are working out. Thankfully, it has become far easier to order sports bras in all colors and sizes online in recent years. Websites like aimn offer sports bras in a huge variety of colors, styles, and sizes, meaning that there is sure to be something to suit every taste.
For men, the number of workout gear options available has exploded in recent years and there is a far bigger range of colors and sizes available than in the past. Once again, the internet is the place to go to see what's available.
Buying equipment for a home gym
Traditional gym equipment like spin bikes and treadmills can be very expensive, particularly models from startup companies like Peloton. Thankfully, not all exercise options are this expensive. Yoga can be achieved with just a yoga mat and some HIIT drills do not require any equipment at all.
Gym enthusiasts who do decide to buy a large piece of equipment for their new home gym should take some time to read some fitness equipment reviews and compare the various options that are available before making an investment. Make sure that the equipment doesn't dominate the room when the time comes to sell the property. Potential buyers need to be able to move around the space to get a feel for it.
Decorating a home gym
The way a home gym looks is almost as important as the equipment that is sitting in it, even more so when it comes to adding value to a property. The gym should be an environment that inspires people and makes them want to push themselves that little bit harder to achieve great results. Bright and vibrant colors can be a great way of making a space more inspiring, particularly in rooms that don't have any natural light and for people who need to do their home workouts early in the day. Some great posters or other decorations can also help to make a space more personal and give it the feel of a commercial gym.